Christmas Tag Giving Program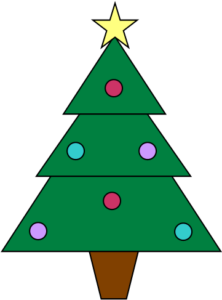 Dear Community Members, Christmas comes to our community through the spirit and kindness of people like you. This year, you can help to support families through our online Christmas Tree Program. The wish list created by each family is to help you make purchases to brighten Christmas morning for these children. We have several teenagers this year who have requested gift cards. Feel free to box, bag or wrap the gift card. You could also include a candy or something fun to go along with the card. Each time you open the file you will automatically see any updates that are made. Directions are as follows:
1. To view and open the wish list, right click this link: Holiday List 2023 and open
2. Scroll down to review all families & items
3. Type your name in the column Tag Taken By next to the item(s) you wish to purchase, hit enter
4. When done, close the document (your information will automatically be saved)
5. Wrap or bag all gifts (include gift receipt), label with Family # & child's age
6. Drop wrapped gifts at the Saint Columba Church on December 17th, between 12-1pm or you may drop off to Nancy or Debbie.
7. Please order early as shipping is always delayed a bit during the holiday season. The December 17th date is a hard deadline to ensure that we get your gifts to families in time for the holidays. Should you need to make alternate arrangements, or have any questions, please contact Debby at 860-228-1329 or Nancy at 860-933-0930. Thank you for helping these families we serve, particularly during this season of giving and sharing.