Christmas Tag Giving Program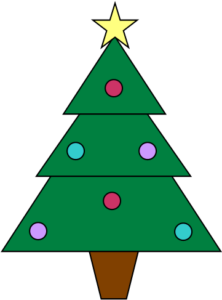 Christmas comes to our community through the spirit and kindness of people like you. This year, although different due to Covid-19, you can help to support families through our Christmas Tag Giving Program.  
The wish list created by each family is to help you make purchases to brighten Christmas morning for these children. We will be adding more families to this list within the next few days.  Please follow the easy instructions on the list.  Each time you open the file you will automatically see any updates that are made.
To view the wish list  Click Here
All gifts must be received by December 12th to ensure that we get your gifts to families in time for the holidays. Please deliver gifts to the church between 1:00 – 3:00 p.m. on December 13th,  wrapped with a tag marked with Family #, Age,  Gender of child, and gift description.  Should you need to make alternate arrangements, or have any questions, please contact Dixie at 860-228-8480 or Debby at 860-228-1329.
Thank you for helping these families we serve, particularly during this season of giving and sharing. Wishing you and your families a very happy and healthy holiday season.