Love Mission T-Shirt Fundraiser
You Matter To Me T-Shirts will be sold for $20, with $5 of each T-Shirt sale benefiting the Columbia Congregational Church (mission tbd) and $2 benefitting the Hand of Hope/Project GRL (girl) Joyce Meyer ministry. The mission of Project GRL is to let every girl know that she is a daughter of the King—highly treasured with limitless potential.
We will place orders monthly, with the first deadline of 11/22, target delivery 11/29.
T-Shirts are Uni-Sex and come in XS – S – M – L – XL. 
If you preordered your Shirt. They will be available for pickup on 12/16/2020 at the church from 10am-11:30am. If you can't pickup at that time please see Denise Parmenter or Velvet Welch to arrange delivery of you shirts.
( Add an item to your cart.  It will appear below, where you can adjust the quantities.)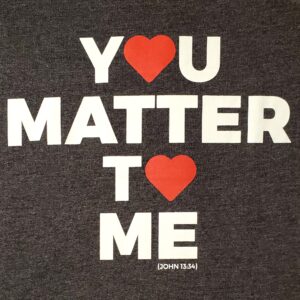 You Matter to Me T-Shirt
You Matter to me on Front & We are one family on the back of T-Shirt
$20.00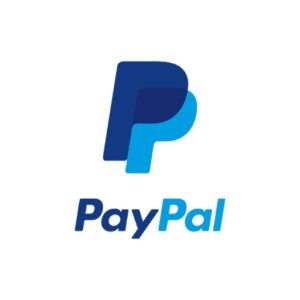 Paypal offset fee
Please consider adding $1 to your order to help offset the fees we pay PayPal
$1.00
Thank you for shopping in our online store!
---